Description
A New domed deck design.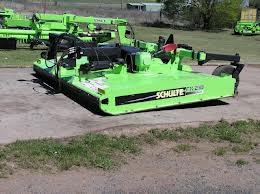 – New equal angle hitch non-cv drive. (Trailing unit only)
– Semi mount swing unit has the capability of swinging 16" to left or right of center.
– This 32" of lateral movement offers the industries widest swing.
– Deck protection rings.
– New sloped back design improves spread of cut material.
– Trailing unit offers a floating hitch for better ground following.
– Adjustable wheel standards.