Description
Reach your full potential with the Catros compact disc harrows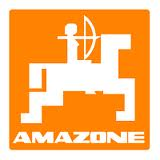 The Catros compact disc harrows by AMAZONE make the work go by twice as fast!  Being easy to pull, these machines allow high working speeds and still offer and exceptional quality of work.
High acreage output, low fuel consumption and low wear are among the strengths of the Catros compact disc harrows.  They are ideal for fast and shallow soil cultivation as well as intensive mixing, even with large quantities of straw.  The incorporation of corn or bean stubble, wheat or cotton residue, manure or fertilizers are added benefits next to normal seedbed preparation.  Even in fallow or no-till conditions this machine works wonders.
The broad range includes mounted and trailed machines in working widths from approximately 10 ft. to 40 ft. and offers many flexible options to match the configuration on your new compact disc harrow to your individual field conditions.