Description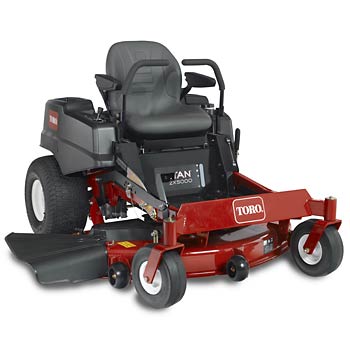 Titan: The TITAN combines features similar to those found on our commercial line of zero turn mowers with the user-friendly features of our residential zero turn mowers creating a pro-inspired, commercial like machine that's easy to use and comfortable to operate.
The commercial-grade ZT-3100 hydrostatic transmissions combine consistent performance with easy maintenance
Large, 22″ diameter rear tires provide ample traction and a smooth ride on rough terrain without tearing up your lawn. The deep, fully welded steel deck has a bull-nose front bumper for maximum strength and protection
The heavy-duty 1.5″ x 3″ tubular frame has seamless sides and no welded joints for extra strength. It's backed by a lifetime guarantee.
Cut widths available New Models: 48″, 54″, and 60″. Old models: 48″, 50″, 54″, 60″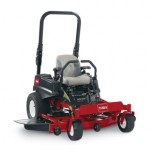 Titan MX:You won't settle for a good-looking property when you know you can have a great one. Turn to the Toro® TITAN MX, and you'll always look on your acres with pride. The TITAN MX gives you pro-like performance with Kawasaki® engines, large wide tires, and heavy-duty decks and frame for taking on the toughest challenges. And if your neighbors think you hired a professional – well, just smile and show them your rugged, powerful TITAN MX.
Wider 13″ x 6.5″ front tires reduce compaction on your turf while providing a comfortable ride
Deluxe, thickly padded seat is mounted on a floating adjustable suspension system for ultimate comfort
The TITAN MX features oversized comfort grip controls that help reduce hand fatigue over longer periods of mowing
Belt covers can be removed without tools for easy cleaning of excess grass build-up.
Cut widths available: New models 54″ and 60″. Old models 48″, 54″, 60″.
REBATES AVAILABLE ON OLDER MODELS. CONTACT US TODAY FOR A QUOTE!!! 937-382-4549